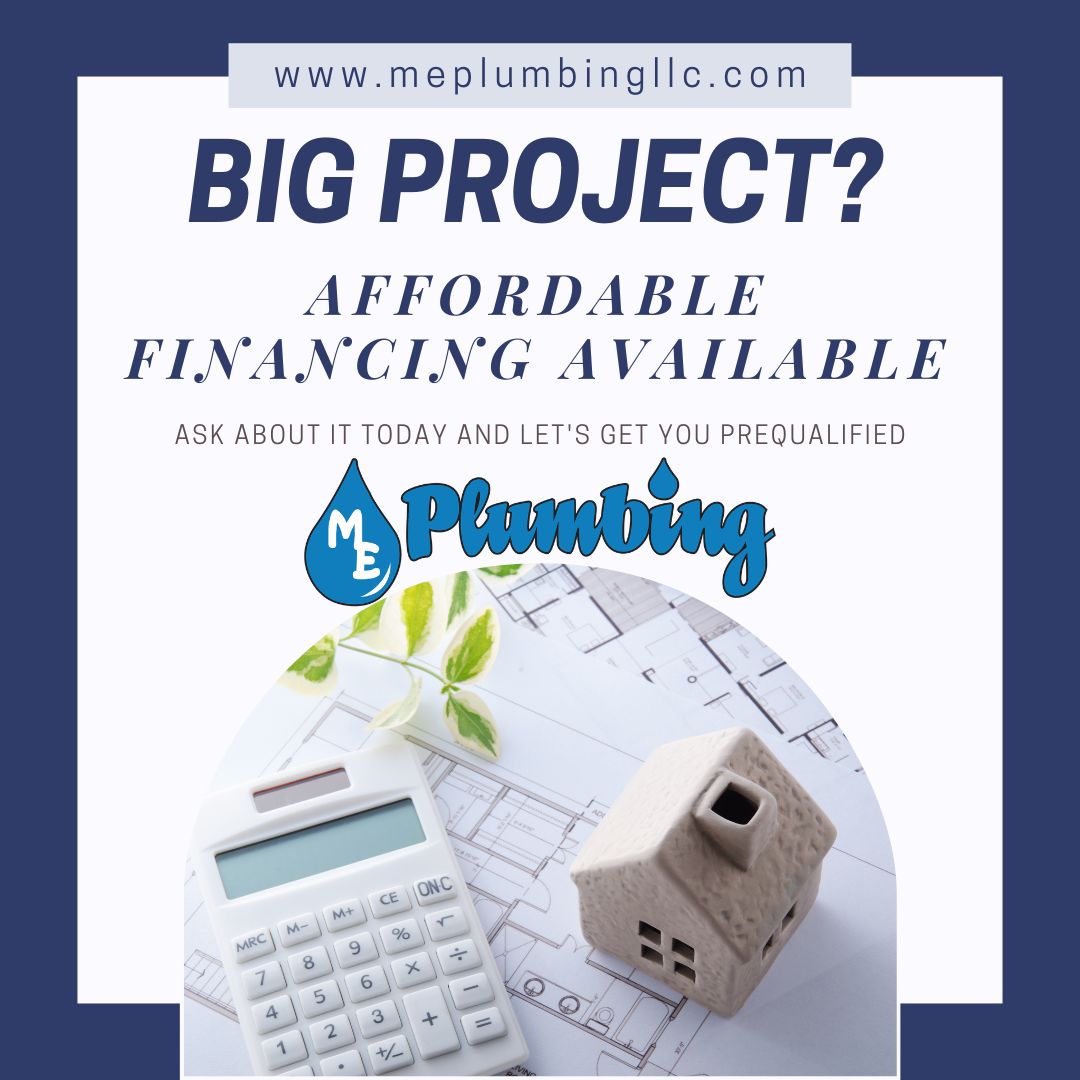 Customer Financing
M.E. Plumbing offers fast approval for customers on jobs over $500. As our customer you can pick the repayment plan that works best for you. We have 3, 6, 12, and 24-month options. Interest rates will range from 0% to 29.99% depending on your credit profile. For jobs over $5,000, qualified consumers will also see an option for 36 months, and for jobs over $8,000, they'll see another one for 60 months.
Preapproval has no impact on your credit score. We pride ourselves on helping borrowers get the services they need while providing them a transparent, fair, and simple financing experience. In addition to only requiring a soft pull when determining options, the application process through our financing partner – Wisetack only takes seconds, and presents highly competitive rates — including 0% APR loans for qualified customers*. (And there is never deferred interest.)
Click for Preapproval
FAQs
Why finance instead of using a credit card?
The rate you get with Wisetack may be lower than the rate your credit card company charges for maintaining a balance. Our financing options have simple interest, while credit cards charge compound interest. We don't charge late fees, prepayment fees, or origination fees.
With Wisetack, you know exactly how much you will pay. Many people like knowing the exact monthly payment amount and find that financing with a fixed term for a specific purpose may be more affordable than a credit card.
Will viewing my financing options impact my credit score?
No. When checking your eligibility, Wisetack and its lending partners perform a soft credit pull, which means that your credit score will not be affected. However, accepting a financing offer can affect credit, and repayment behavior will also affect credit.
Will taking out a loan impact my credit score?
Accepting a financing offer can affect credit. Repayment behavior will also affect credit — paying back on time can have a positive impact while paying late will have a negative impact. It's easy to set up automatic payments to ensure on time payments and help build a positive credit history.