About Us
Looking for a Reliable Residential & Commercial Plumbing Contractor Near Seguin, TX?
M.E. Plumbing
Founded by licensed plumber Michael Edwards in 2005, M.E. Plumbing, LLC has grown from a single-man owner/operator outfit into a thriving business that now houses 16 employees and is one of the largest plumbing operations in the tri-county areas. Supporting one of the only 24-hour on-call staffs in our market, we service any type of customer, residential or commercial located throughout Seguin, San Marcos, New Braunfels, San Antonio, Luling, Lockhart, La Vernia, Gonzales and surrounding areas of Texas, and we are the lone service provider for many several larger clients such as Continental AG, CMC Steel Texas, Hexcel, Seguin ISD, Navarro ISD, Smith Dairy Queen's, Wuest's Pic-n-Pac, GBRA, and many others.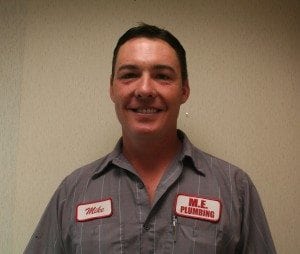 Michael Edwards, Owner
Michael Edwards grew up outside of Seguin in New Berlin, TX. He is a graduate of La Vernia High School. Michael began his plumbing career in 1999. Through the years he has quickly grown into one of the most knowledgeable Master Plumbers in the area. Michael became a Master Plumber in 2004, which at the time made him one of the youngest Master Plumbers in Texas. Since starting M.E. Plumbing in 2005, the company has rapidly grown due to his knowledge and outstanding customer service. Michael currently resides in Seguin with his wife Katie and two young daughters, Morgan and Harper.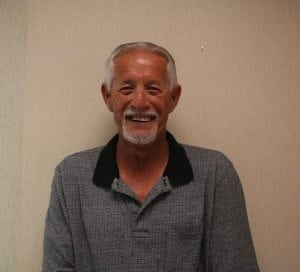 David Driggers, Service Supervisor
David Driggers is a Seguin native having graduated from Seguin High School. David has worked with several plumbing companies providing Business Development and Customer Service Supervision. Overall, David has over 10 years in the plumbing industry. David joined M.E. Plumbing in 2011 and has been a driving force in providing extraordinary Business Relations. David enjoys his weekly golf games and of course spending time with his wife Carol and his grandson Peyton.